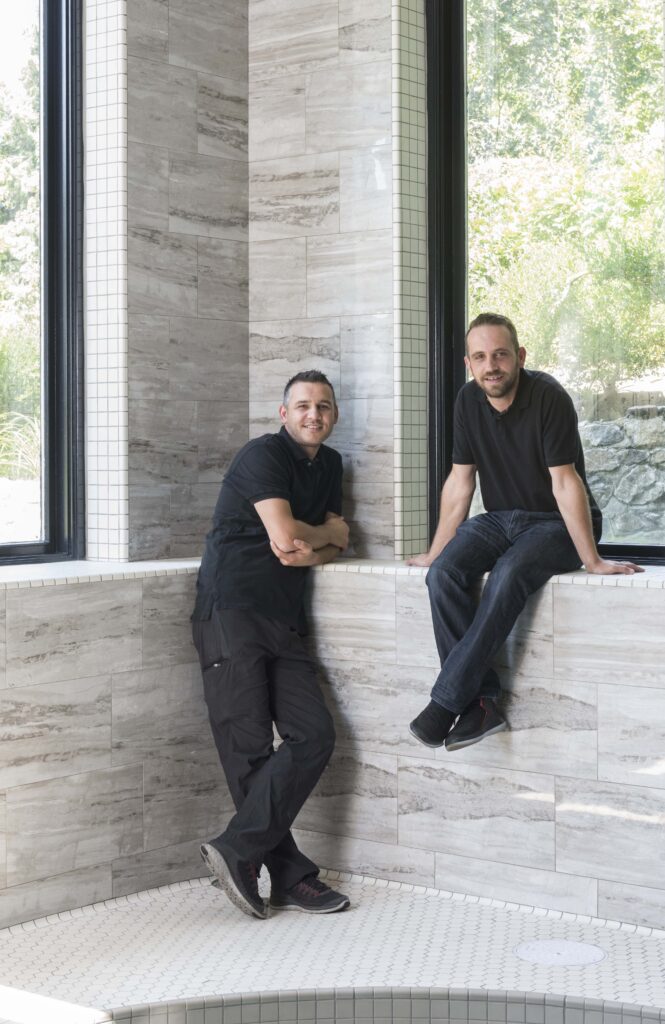 Loki Tile & Fine Flooring is a locally owned, full service and professional tile and flooring store.
With both stock products and special-order selection, we are able to offer you both excellent value and a massive variety of options. Our friendly, experienced staff are well-versed in design and always eager to create beautiful spaces.
Loki Tiling Ltd was formed in 2008 by Fahruk Selmani (Loki) and Ismajl Lahu (Isa), their exquisite European eye for design, is undeniable. As their installation business grew they had a dream of providing more of a complete experience to their clients. Established in September 2012, Loki Tiling LTD would provide a full-scale supply and installation outlet. Although Loki and Isa are still maintaining their positions as lead tile setters, a team of experienced, hard working and dedicated individuals are available for all your tiling needs. Loki and Isa personally inspect and ensure the quality of all projects. Their talent, hard work, leadership and experience are the cornerstones of the company and continue to ensure the long-term success of a company built on quality workmanship.
Read more about Loki & Isa in the Modern Home Interview. CLICK HERE